Posted by Guganeshan.T in
Featured Articles
,
Nature
on Jan 15th, 2010 |
7 responses

The longest, annular (like a ring) Solar Eclipse of the millennium happened today (15th January 2010).
When the annular eclipse was at its peak in the region from where I was watching it (Nugegoda, Sri Lanka), I saw some peculiar shadows on the ground. It occurred to me only after several seconds that they are caused by the Solar Eclipse!
When the sun's rays hit the ground passing through small gaps between tree leaves, they create the "Pinhole Camera" affect. These are actually small inverted images of the sun projected on the ground. Refer the Wikipedia article for more information about the Pinhole Camera: http://www.wikipedia.org/wiki/Pinhole_camera.
Checkout these pictures I took at that time: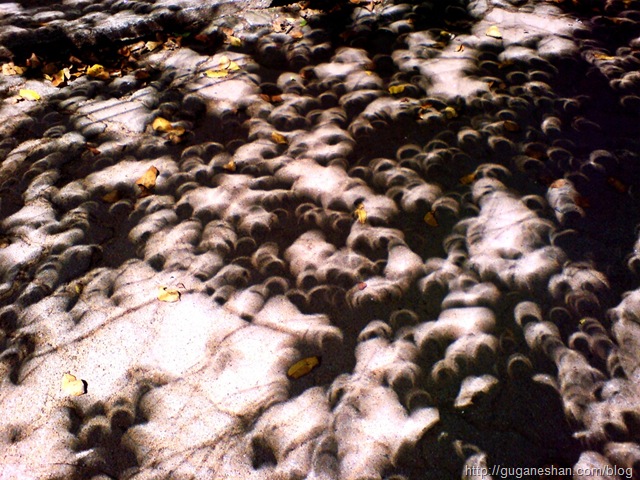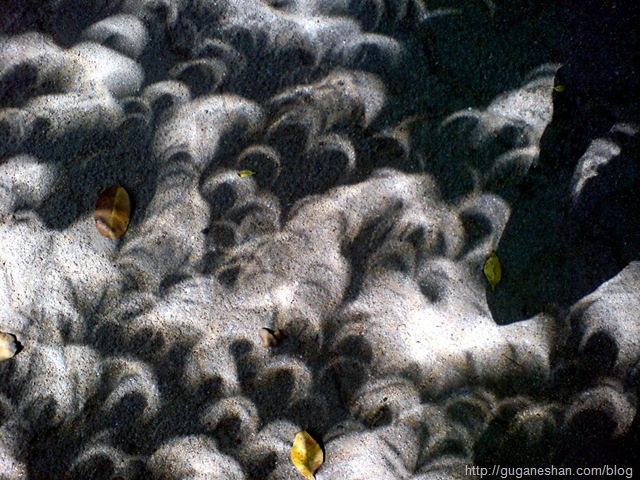 It was a beautiful pattern to watch during the dreamy-darkness of the eclipse. The reduced temperature due to the eclipse, felt good on the skin too
Get to know when future solar and lunar eclipses would happen from this NASA eclipse website: http://eclipse.gsfc.nasa.gov/eclipse.html
Peace.
Leave a Reply